The EB-5 program was renewed and modified last year through the EB-5 Reform and Integrity Act of 2022 (2022 Act). The program was extended for a further 5 years, until Sept 2027, and included a number of positive provisions for EB-5 investors.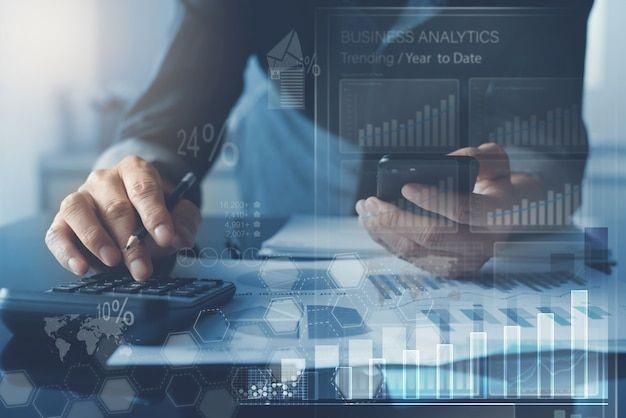 One positive provision was that the USCIS was given one year to review their process and implement a new governmental fee to review TEA applications within 120 days and within 240 days for other projects.
A year has already passed since that decision, and unfortunately, current processing times appear to be the longest in the entire history of the EB-5 program.
There is a proposal under consideration to increase the fees for the I-526, the initial application in the EB-5 process to receive a conditional Green Card, and the I-829, a second application which allows investors to receive their permanent Green Card. However, it appears doubtful that the proposed new increase will bring about the promised 120 / 240 day processing time for obtaining the I-526, either this year or even next year.
So, what we are currently experiencing in terms of processing times could be described as a total mess.
It is impossible to explain how the process works and there are no tools or reliable sources for estimating how long your I-526 review will take if you were to submit an application today.
We have presented some facts we know below as guidance for applicants. This information refers to I-526 applications only, as it is a first-time application. In the event that you do not have a valid visa and the ability to stay in the US without travelling for more than 12 – 15 months, you need to wait until your I-526 application is approved before moving to the USA using the EB-5 program.
Facts we know:
The historical average time for I-526 petitions reviewed in 2022 was 44.2 months, and 50.1 months in 2023, according to USCIS.
Case processing time for I526 petitions as per the USCIS website:
India – 52 months
China – 79 months
All other countries – 61 months
Information provided by lawyers and Regional Centers:
Clients are granted approvals in very different time frames. Even investors who had submitted their I-526 petitions more or less at the same time, can obtain their approvals with differences of a few years between them.
A very rough current estimation of the processing time by immigration lawyers and RC representatives for an I-526 petition is 3 years.
Clients of ours who submitted their applications in 2018 and 2019, continue waiting for their I-526 petition approval.
The number of pending petitions, based on official USCIS statistics at the end of 2022 was equivalent to 13062.
Do we have any information on the order in which USCIS reviews applications?
Not really.
What we know is that the initial rule for review of applications was based on a first-in, first-out adjudication process. However, we also know that this has never been the case, based on feedback received from numerous Regional Centers and Immigration lawyers.
In 2020, USCIS announced that they would change their approach and consider first applications from citizens of countries without backlogs at the embassies, meaning all countries except China and India.
According to a response by the USCIS shared by the American Immigrant Investors Alliance, more than half of all pending petitions are from China and India.
I-526 petitions pending with USCIS – Feb-Mar 2022
| | | | |
| --- | --- | --- | --- |
| Country | Regional Center | Direct | Total |
| China | 4576 | 247 | 4823 |
| India | 1718 | 457 | 2175 |
| Rest of the World (ROW) | 5682 | 523 | 6205 |
| Total | 11976 | 1227 | 13203 |
If this turns out to be true, then 6998 petitions should be placed at the end of the line and the backlog for the rest of the countries would be around 6000 applications, which sounds better from the perspective of an investor based in countries other than China or India.
However, at the current moment, an alert on the USCIS website shows that the information is out of date, despite there being no official announcement that USCIS has resumed the first-in first-out adjudication process.
As a result, it is not clear currently what the USCIS approach is regarding the order of the adjudication process.
To make things even more complicated, in 2022 USCIS introduced priority processing and set aside visas for projects in TEAs:
20% – for rural projects;
10% – for projects located in high unemployment areas;
2% – for infrastructure projects.
In theory this implies that they mean to review any applicants for the above-mentioned projects first, and only after they review them can they return to the backlog of pending I-526 petitions.
This would be most peculiar, and at the very least unfair for those people who have been waiting several years already for their I-526 to be approved.
We have not yet had a chance to see this in practice, however, some information should be available on this by the end of the year.
Although there is always reason for hope that the USCIS, or, to be more exact, the Immigrant Investor Program Office, can increase the speed of processing I-526 petitions this year and clear their backlog, it is most unlikely considering the number of petitions reviewed in recent years.
526 – Fiscal Year – Total
Received
Approved
Denied
Pending
2013
6,346
3,699
943
7,131
2014
10,950
5,115
1,266
12,474
2015
14,373
8,761
1,056
17,367
2016
14,147
7,632
1,735
20,804
2017
12,165
11,321
922
24,992
2018
6,424
13,571
1,551
14,394
2019
4,194
3,659
1014
13,763
2020
4,378
2,577
844
15,060
2021
814
2,398
650
13 008
2022
829
590
825
13,062
Stay up to date on all developments in the US investment immigration market