The EB-5 program, administered by the U.S. government, offers a pathway to permanent residency in the United States through investment. Over the past few years, this program has undergone several changes, with the latest legislation signed into law by President Biden in March 2022.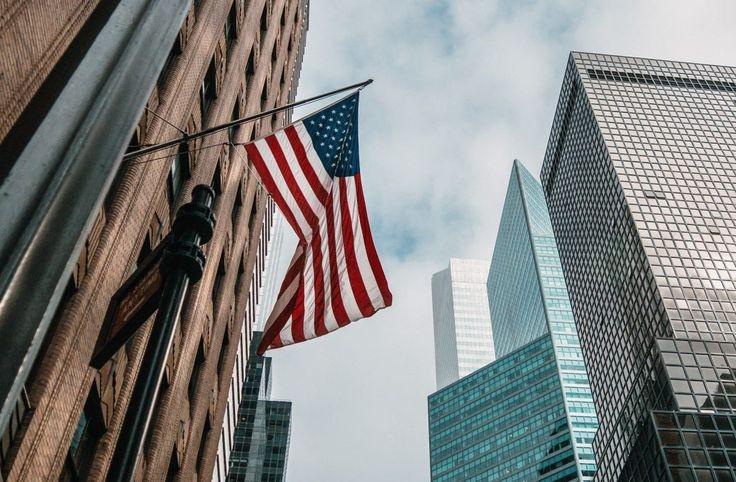 The program was reauthorized with specific investment thresholds: $800,000 for projects in Targeted Employment Areas (TEAs) and $1,050,000 for projects in other locations. The same legislation outlined processing time targets for the U.S. Citizenship and Immigration Services (USCIS), setting a goal of 120 days for TEA projects and 240 days for projects in non-TEA areas. However, it's important to note that current processing times exceed these targets significantly.
As of October 2023, let's examine the processing times for the initial I-526 petition, which is a crucial first step in the EB-5 process, as successful completion leads to Conditional Green Cards for the applicant and their family members.
Based on various official sources, we can demonstrate the following data:
The average historical processing time for fiscal year 2023 is 50.3 months, representing an increase of 2 months since our last update in April (see link).
The expected processing times for newly filed petitions are as follows:
China: 84.5 months (an increase of 5.5 months since our last update in April)All other countries: 55.5 months (a decrease of 4.5 months since our last update in April)
All other countries: 55.5 months (a decrease of 4.5 months since our last update in April)
The quarterly report published in September 2023 for fiscal Q3 2023 indicates a processing time of 48 months. USCIS has now started including this data in their quarterly reports.
Additional information on I-526 processing times:
USCIS has introduced an order for reviewing petitions to enhance efficiency, as detailed in this link: USCIS Visa Availability Approach.
This order consists of three queues:
The first queue includes Form I-526 petitions where visas are not yet available and are ordered on a first-in, first-out basis.
The second queue contains petitions related to projects that IPO (Investor Program Office) has not previously reviewed, with visas either immediately available or soon to become available. Projects in the second queue are reviewed from the oldest to the newest.
The third queue encompasses Form I-526 petitions with available or soon-to-be-available visas, along with either reviewed projects or standalone projects with a single investor. This queue is organized by the receipt date of the Form I-526 petition, from oldest to newest. Form I-526 petitions are generally assigned to officers on a first-in, first-out basis.
Processing times for investors who filed before RIA 2022
Let's attempt to estimate the implications of this for investors who filed their applications prior to RIA 2022:
As of the end of fiscal Q3 2023, there were approximately 12,700 pending petitions. An estimated 6,000 to 7,000 of these petitions are expected to be placed in the first queue, which will be reviewed later. This estimation is based on available data regarding the nationalities of applicants as of March 2023.
Considering that USCIS has been reviewing around 900 petitions on average over the last two quarters, if this pace continues, USCIS may clear the backlog of petitions filed before March 2022 (excluding those from China and India) by the end of 2024. However, this assumes that USCIS prioritizes older petitions over newer ones filed after the RIA 2022.
Update on Fee Increases
RIA 2022 included a provision requiring USCIS to review its processes and implement new government fees for processing times within 120 days for TEA projects and 240 days for other projects. While these fees were initially published in early 2023, they were part of a broader fee increase initiative, which was subsequently delayed. USCIS announced in July 2023 that the new anticipated date for implementing increased fees would be March 2024. Therefore, USCIS must first increase its fees before aiming for the 120/240-day processing time targets.
Rural Projects and Processing Times
Despite USCIS quarterly updates indicating no data for petitions filed after RIA 2022, there have been reports from various immigration attorneys and Regional Centers of I-526 petitions being approved within 4 to 8 months. This appears to be a new trend, but it's challenging to predict whether it represents a new reality or is just another temporary inconsistency by USCIS. More information on Rural Projects may be found in our article.
Summary
In summary, our rough estimate for applicants filing petitions in TEA projects now is a processing time of 24 to 36 months (excluding China and India).
Note: RIA 2022, also known as the EB-5 Reform and Integrity Act of 2022, was signed into law as part of the Consolidated Appropriations Act on March 15, 2022.
Stay up to date on all developments in the US investment immigration market