Obtaining U.S. citizenship through investment is not possible in the United States immigration system.  Citizenship can only be obtained after residing in the US with a valid Green Card for between 3 to 5 years (depending on the grounds by which the Green Card was granted).  However, the EB-5 program allows investors to receive a Green Card through investment in the US economy totalling USD $800,000 or more. This is why you might have heard that the EB-5 program is known as a direct path to US citizenship.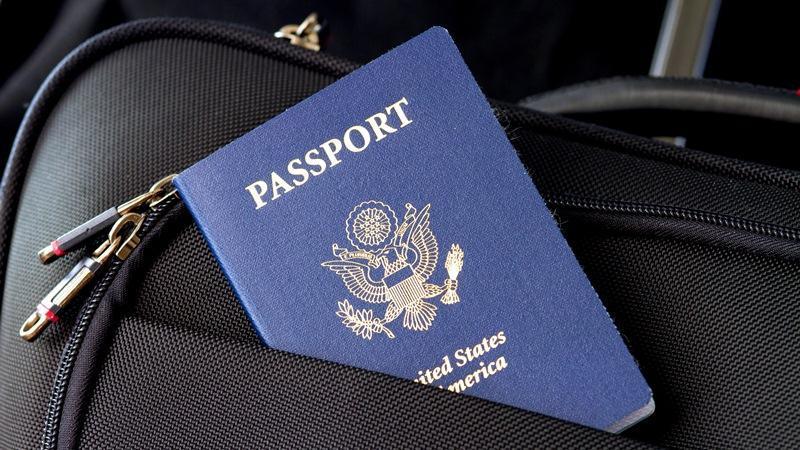 What is the difference between a Green Card and US Citizenship
A Green Card is a residence permit for the United States that is valid for 10 years. After this period, the Green Card can be extended if there are no plans to obtain US citizenship. A passport is not issued, and the holder of the Green Card remains a citizen of their country of origin.
For example, Green Card holders cannot participate in elections, as only US citizens have this right. Also, a Green Card does not give the holder a right for visa-free travel to 185 countries, which is currently available to holders of an American passport.
US citizens can leave the country at their own discretion and, even if they do not live in the US at all, their passport remains valid. If the Green Card holder leaves the United States for more than six months, the residence permit may be canceled.
Another advantage of US citizenship is that, if a force majeure occurs while outside the country, one can count on the help of the US Consulate. The holder of a Green Card in an emergency situation can count only on help from the Consulate of their country of origin.
At the same time, while living in the United States, a Green Card holder receives practically the same advantages as citizens related to protecting their family and business interests, as well as being able to use banking services, take out loans or mortgages, and receive access to education, including grants and scholarships, as well as the opportunity to work, open your own business, and more.
Grounds for obtaining a Green Card
There are several ways to obtain a Green Card: participation in the EB-5 visa program, participation in a diversity visa program, employment, family reunification, or marriage with a US citizen. Additionally, the US authorities can issue a residence permit to specialists with outstanding talents and refugees.
Green Card for investment under the EB-5 program
The EB-5 program is suitable for private investors and involves investments in the US economy for an amount of at least $800,000, involving the creation of 10 new jobs. This can be an investment in your company or participation in Regional Center projects.
If the investor chooses to invest in their own business, then the required investment will be $800,000 (for projects located in TEAs, or targeted employment areas) or $1,050,000 for projects outside such territories and industries. This option is suitable for those who plan to take an active part in the affairs of the enterprise, and in this case the return on investment will depend on the company's performance. The investor prepares their own business plan and all necessary documentation for the project, involving specialist lawyers and economists.
By investing through a Regional Center, an investor can take part in bigger projects. Regional Centers prepare a business plan and all the necessary documentation. If the project is successful, the investor can expect a return on their investment in a period of 5-7 years, depending on the terms of the contract. So investing through a Regional Center project is a passive investment, mainly in commercial real estate.
Most Regional Center projects offer opportunities in TEA locations with a reduced investment amount of $800,000. Additional, non-refundable costs could be between $100,000 – 200,000 depending on the project, immigration lawyer and the size of the family.
THE KEY STEPS OF THE EB-5 PROCESS
Step 1: Getting to know the EB-5 Program's benefits & risks
EB5 is the U.S. Government program that was established by Congress in 1990 to attract capital to the US economy and create new jobs. Overseas investors receive a U.S. Green Card and several other benefits, not least, the possibility to live, work, and study in the United States of America.
It is necessary for any Investors to show that their funds have been obtained in a legal manner, and that they have no criminal record.
To check whether this program is for you, it's important to carefully assess not only the benefits, but also the risks involved.
Step 2: I-526e petition
When filing an initial I-526e petition, it is important to select an immigration attorney who can assist you when compiling the required documentation for the USCIS. Then it's necessary to sign a contract with a recognised Regional Center before making a transfer of your investment funds.
Normally, one can expect to wait for the petition's approval between 1.5 years to 5 years, either from outside the U.S, or from inside the U.S. in the event of being a valid U.S. visa holder while awaiting for your adjustment of status.
Step 3: EB-5 Visa and Conditional Green Card
Once the I-526e petition has been approved, the investor can apply for an EB-5 visa from the U.S. consulate in their home country, or in the case of someone in the U.S., for an adjustment of status. Typically, completing this process can take anywhere between 3 to 12 months.
Upon arrival in the U.S.A. with a valid EB-5 visa, a Conditional Green Card is delivered to you through the postal service. A Conditional Green Card has a 2-year validity and grants you and your family the possibility to reside, work, and study in the United States of America.
Step 4: I-829 petition
Towards the end of the two-year conditional period, it is necessary to file the I-829 petition. This is required to eliminate the conditions attached to your Green Card status. To do this you will be asked to provide proof of the promised job creation and that the investment commitment has been maintained.
The immigration lawyer representing you must file all the necessary documentation from the Regional Center, together with your personal documents, with the USCIS.
In this stage of the process, the normal waiting time for approval is anywhere from 1.5 years to 5 years. In the meantime, you are permitted to live in the U.S. with your Conditional Green Card and proof of I-829 submission.
Finally, as per the USCIS regulations, your initial investment can be returned to you following the submission of form I-829.
Step 5: Obtaining your Permanent Green Card
When you and your family obtain Permanent Green Cards, your EB-5 process arrives at its fruitful conclusion. Green Cards have a validity of 10 years and can be renewed indefinitely.
This means you and your family can live in the U.S. permanently or even apply for U.S. citizenship which is permitted 5 years after having obtained the Conditional Green Card.
Watch our video on the EB-5 program
Last Reviewed/Updated: 08/2023
Stay up to date on all developments in the US investment immigration market